ILTA Product Briefing Webinar, May 11, 2020, Noon ET
It's never been clearer that attorneys and legal staff need options to get work done away from their desks. Our LINK app provides a single app where attorneys can work interactively with firm web resources on the intranet and with the firm portal.
This 30-minute webinar will feature a 20-minute demo of workflows and intranet access in LINK.

Use LINK to navigate and search iManage Work® or NetDocuments. Review, annotate, compare, email, and edit documents. LINK's email client is developed specifically for attorneys – open a DMS link in email and predictively file email to DMS and Outlook folders.
No laptop. No VDI. No VPN.
LINK is an encrypted, containerized app, which entirely separates firm resources from everything else on the smartphone or tablet. IT manages LINK's security policies and user roles.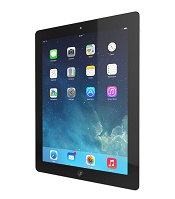 The LINK mobile app provides these security measures, and more:
• Containerization of documents & remote wipe of app
• Built-in first and second factor authentication
• Encryption of firm data at-rest and in-transit
• Metadata and keyword scrubbing; recipient checking
The LINK app is integrated with iManage Work®, NetDocuments DMS®, Email (Exchange), Office 365, the Office apps, and the firm intranet. LINK has in-app document annotation and comparison.

Speaker Mobile Helix: Maureen Blando, President & COO
If you cannot be present for the live webinar, please register and you will receive an email with a link to the recorded webinar.
Questions: maureen at mobilehelix dot com +1 347-508-0967